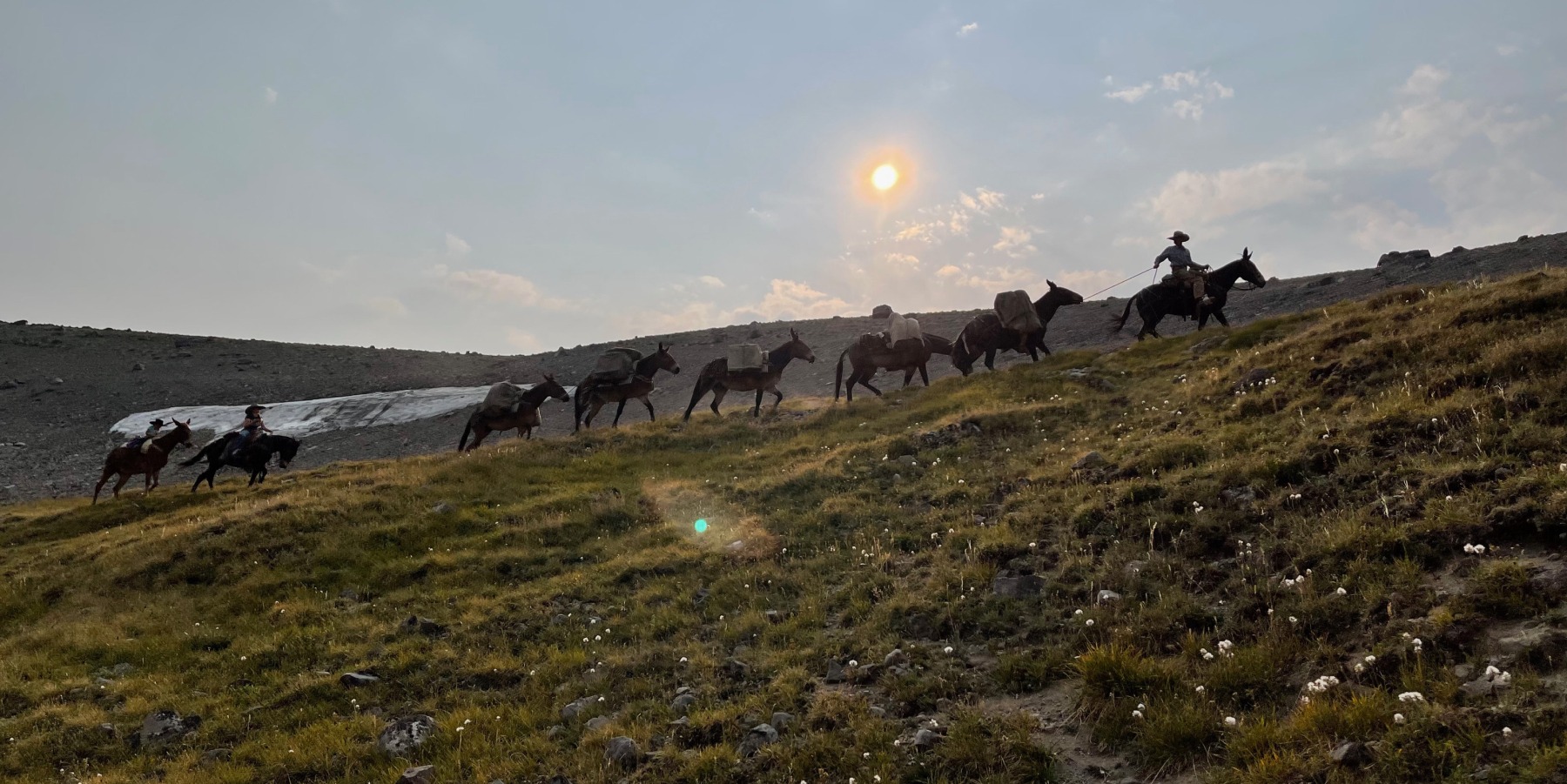 Wilderness Fly Fishing Pack Trips
Guided Wyoming & Yellowstone Backcountry Fly Fishing Trips
The Greater Yellowstone Area encompasses approximately 20 million acres in northwest Wyoming and southwest Montana, including Yellowstone and Grand Teton National Parks. These areas closely resemble what Lewis and Clark, Jim Bridger, and other early explorers witnessed. Vast roadless wilderness areas within the ecosystem are only accessible in Montana, Wyoming, and Yellowstone by foot or horseback during a multiday fly fishing pack trip. While there is no easy way to access these backcountry areas, by far, the best way is on a fly fishing pack trip. Reliable riding stock and pack strings safely and comfortably pack you and all essentials for a backcountry adventure you will never forget.
We work with you on logistics, planning, and customizing your dream fly fishing pack trip. Pack trips in Montana, Wyoming or Yellowstone are perfect for anglers of all experiences, families, groups, couples, and non-angling companions, with much more to enjoy other than fishing. From knowledgeable fly fishing and backcountry guides to experienced wranglers and mule skinners, fly fishing pack trips are a once-in-a-lifetime experience.
Pack Trips Around Scenic Waters
The Greater Yellowstone Ecosystem is one of the largest, most intact temperate-zone ecosystems remaining on earth. As a result, it contains the largest concentration and greatest diversity of wildlife in the lower 48 states, including megafauna such as grizzly and black bears, gray wolves, mountain lions, American bison, Shiras moose, bighorn sheep, and elk. Yellowstone Park's 2.2 million acres are the heart of this ecosystem, with thousands of miles of streams, stunning waterfalls, myriad lakes, and the greatest collection and most dynamic hydrothermal features in the world.
Three subspecies of cutthroat, rainbows, cutbows, browns, goldens, brook and lake trout, grayling, and whitefish reside within the area's pristine waters. Although cutthroats, grayling, and whitefish are the only native gamefish, stocking was phased out in most waters in the 1950s, providing wild and self-sustaining trout populations. Remote backcountry waters are a dry fly angler's paradise!