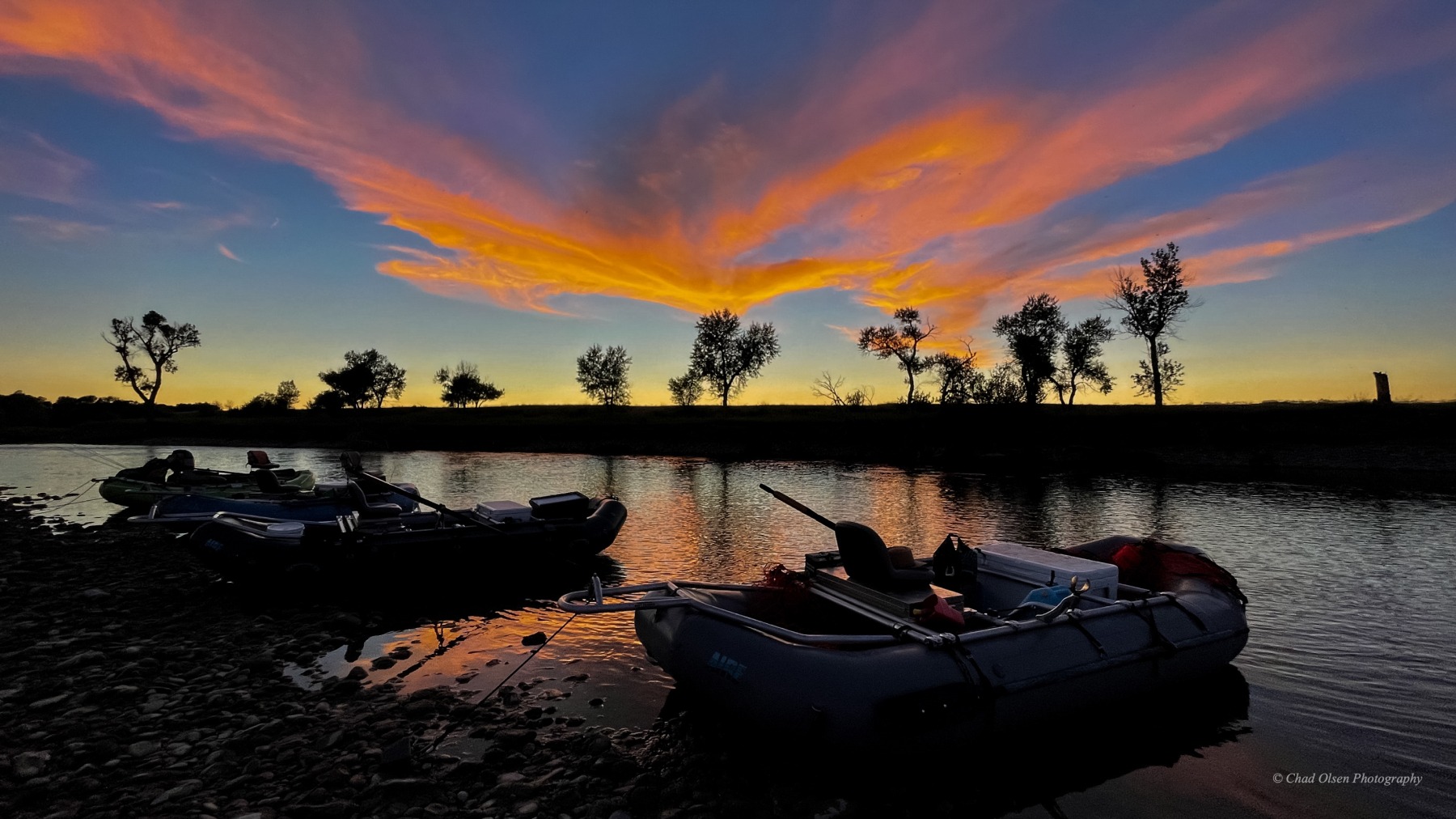 Overnight
Fly Fishing
River Trips
Embrace the
River Lifestyle
Looking to get away? Launch your next great river adventure on an Overnight Fly Fishing Trip. Our all-inclusive, multi-day fly fishing journeys allow you to relax and rejuvenate, enjoying an authentic outdoor experience on Montana, Wyoming and Yellowstone's majestic rivers and streams. Curated for anglers of all experience levels, families, groups, and non-anglers alike, these fly fishing trips are a well-rounded, fulfilling experience for everyone. Escape, unwind and create lifelong memories with your family and friends.
Spend the day fishing and sightseeing, without a care in the world. Arrive at camp, settle into your pitched tent, relax and refresh. Enjoy your favorite beverage and delicious appetizers riverside as you unwind and swap stories around the campfire. Take a dip in the river or enjoy a hot shower in our private shower tent. Enjoy freshly prepared meals such as wild king salmon with asparagus and rice pilaf or ribeye steaks grilled over the fire with baby potatoes and a spring salad mix.
After dinner, stargaze and sip cocktails around the fire before retiring to your cozy tent accommodations for the night. You will be amazed by the clarity of the night sky, countless stars, and the brilliance of the Milky Way. Wake up in the morning and enjoy a cup of cowboy coffee as you watch the sunrise over the horizon before beginning another fly fishing adventure-filled day.
Book An Overnight Trip
The Perfect Adventure for Families, Friends & Groups
Serious anglers can fish sunup to sundown, fishing from boats during the day, and wade fishing around camp in the morning and evening. Depending on your river of choice, you'll pursue wild rainbows, browns, cutthroats, and cutbows. Fishing opportunities include match-the-hatch dry fly fishing, tossing hoppers mid-summer, presenting dry/droppers to seams and pockets, pitching streamers for large browns, or getting down and dirty nymphing.
Not a fisherman? Not a worry! Sit back, relax, and enjoy the surrounding natural splendor. Read a book or practice your outdoor photography skills shooting stunning scenery, curious wildlife, vibrant wildflowers, and endless subjects illuminated by the morning and evening light. Hike to the top of a riverside bluff for panoramic views, hunt for arrowheads, or search gravel bars for agates, petrified wood, and intricately patterned rocks of countless colors and shades. River corridors are a bird watcher's paradise. Experienced paddlers can float along in their kayak, canoe, or stand-up paddleboard. You may observe and enjoy more than your fellow fishing companions!
Montana's vastly diverse Big Sky Country spans from the rugged Rocky Mountains to the rolling Great Plains. Wild, scenic rivers flow a combined 170,000 miles throughout Montana. These legendary rivers plummet from mountain headwaters, carving deep, awe-inspiring canyons, descend through picturesque foothills, and wind placidly through isolated prairie reaches. Riparian corridors and surrounding country are home to diverse wildlife such as antelope, bighorn sheep, elk, deer, moose, otters, bears, and more. Birds of prey soar overhead while migratory songbirds fly about riverside foliage. At night you may hear coyotes howling in the distance under the starlit sky or catch a glimpse of the Northern Lights.
We also provide Overnight Fly Fishing Trips on the Blackfoot, Jefferson, Madison, Marias, Missouri, and other rivers. If you're interested in an overnight fly fishing trip on one of these rivers or something not listed, please contact us.