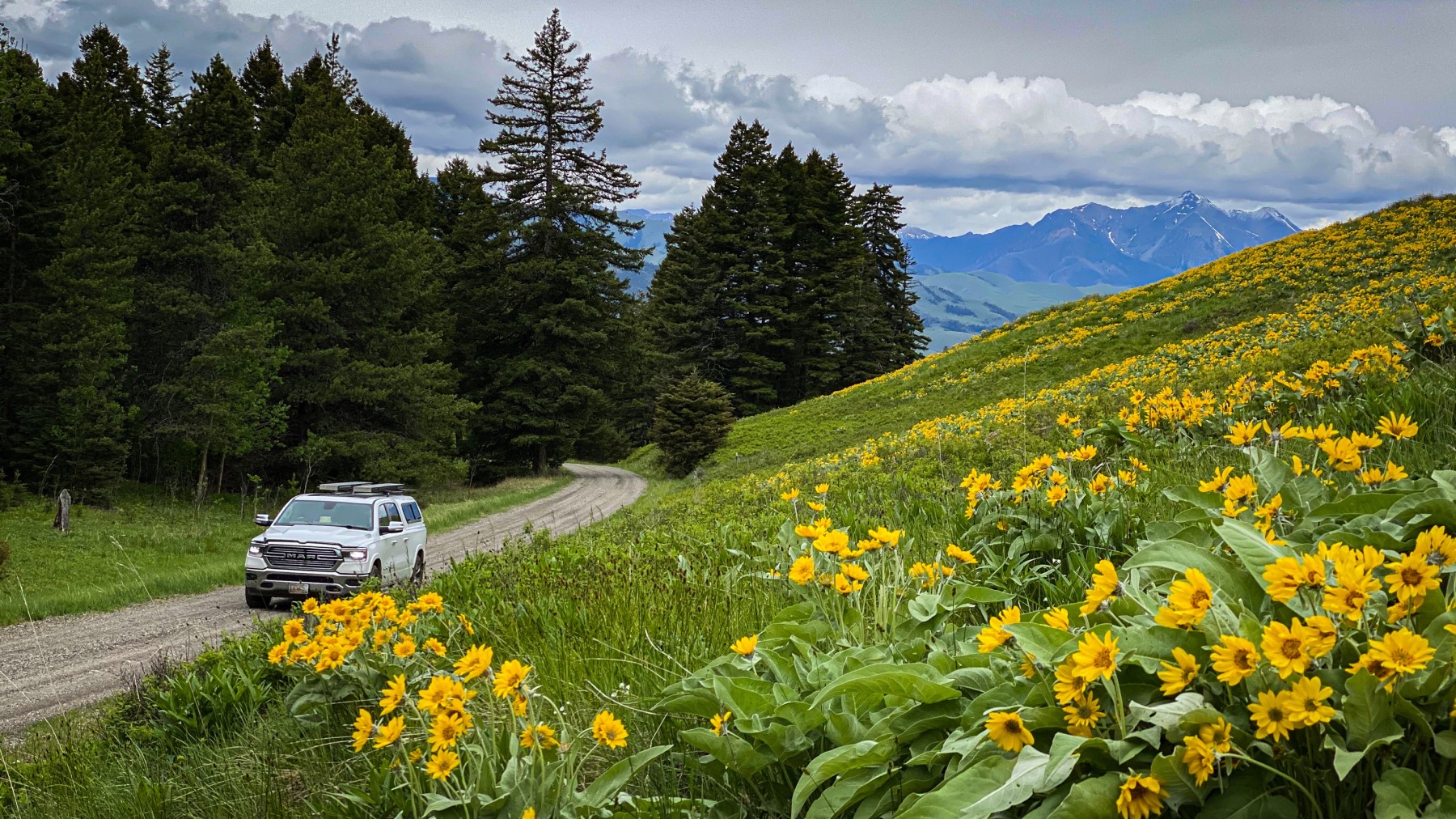 Road Trip Trout Tours
Start Checking Blue Ribbon Rivers Off Your Bucket List
Our Fly Fishing Road Trips are designed with adventure and fun in mind.
These journeys go well beyond fishing; they are all-encompassing, authentic western experiences. Explore various fisheries in Montana, Wyoming, and Yellowstone, traveling from watershed to watershed, staying at various accommodations, dining and drinking at our favorite restaurants and watering holes. These tours embody the true spirit of Fly Fishing Adventures in Montana and Wyoming!
Float some of the country's best tailwater fisheries and freestone rivers, wade fish secluded streams, pristine creeks, and private water, or sample some of each on a Fly Fishing Road Trip. You may pass through tiny settlements with names such as Two Dot, Ringling, Meeteetse, Ten Sleep, and Kaycee. You will put in some windshield time but will fish plenty, and, fair warning, days can be long, so bring your sense of adventure and a great attitude to have the trip of a lifetime!
We'll cover all the details, from lodging reservations to dining, transportation, and fishing. We'll book cozy and charming accommodations from riverside cabins to plush lodges, vacation rentals to historic hotels, and secluded guest ranches to bed and breakfasts.
Buckle Up, Let's Go!
Completely Customizable
You may visit points of interest such as ancient petroglyphs, dinosaur tracks, and historic cultural sites on your journey. Scenic drives may take you over majestic mountain passes and through isolated ranching country, rugged badlands, picturesque mountain valleys, and awe-inspiring canyons. Travel through seldom-visited areas away from main tourist attractions with panoramic mountain views sprawling across the horizon. Spot wildlife such as antelope, bears, bighorn sheep, mule deer, elk, moose, raptors, and plentiful songbirds. You may soak in natural mineral hot springs in some locations, relaxing your mind, body, and spirit.
To list all the possible road trip combinations would be exhaustive. Instead, we've compiled favorites for you to consider; however, we can customize trips based on season, trip length, and fishing destinations requested. Don't see the perfect trip? Reach out to us, and we'll build a trip for you.
So, ride along as we share our favorite areas in Montana and Wyoming on a Fly Fishing Road Trip.