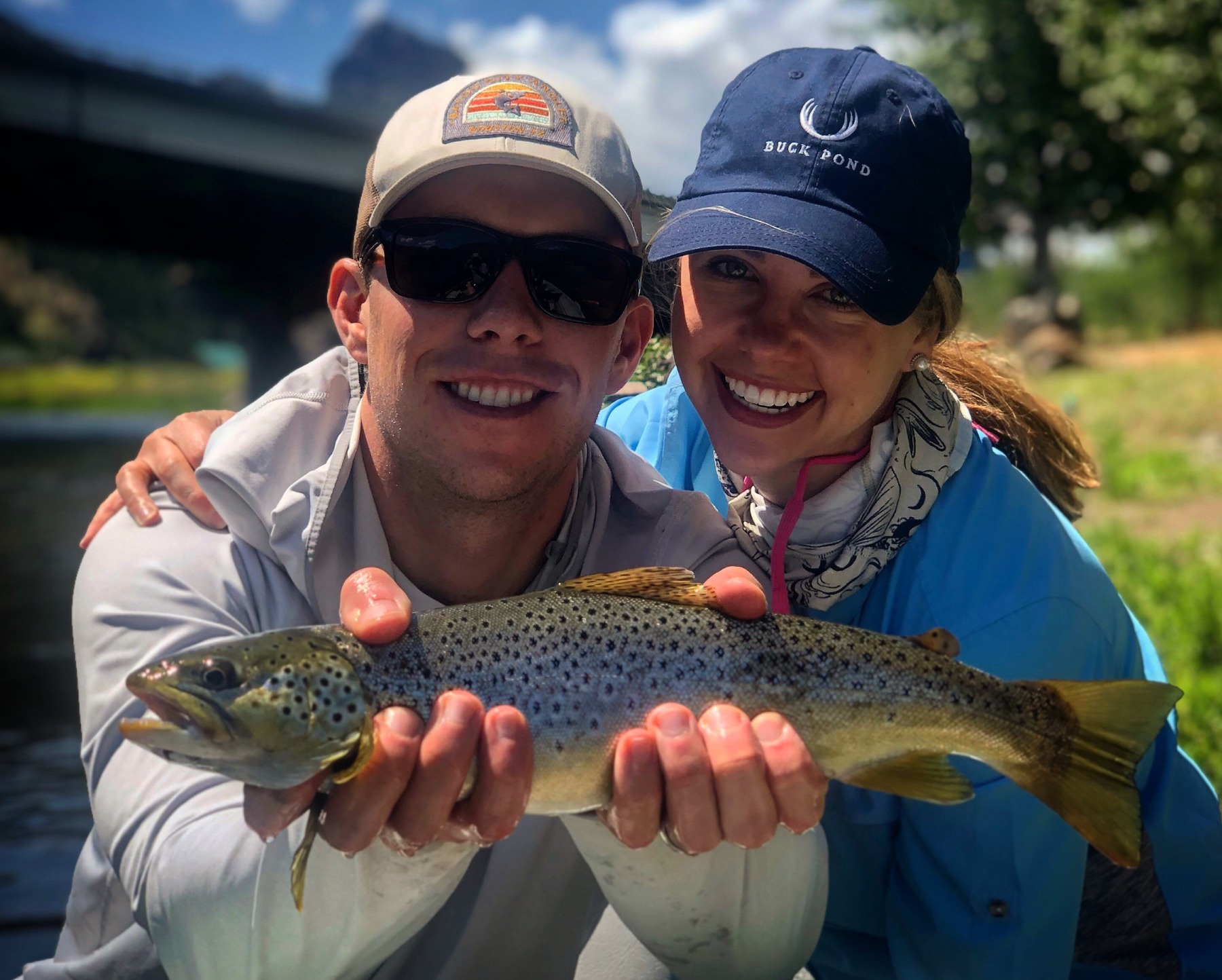 All-Inclusive
Fly Fishing
Vacation Packages
Customized Montana & Wyoming Fly Fishing Vacations
Are you searching for your dream fly fishing vacation? Our all-inclusive fly fishing vacation packages are perfect for enjoying your adventure to the fullest without sweating details. We customize multi-day fly fishing vacation packages with personalized fishing itineraries, lodging, and dinner reservations. Decades of experience and knowledge are invaluable in planning the perfect fly fishing vacation for you. We will customize an exciting fly fishing vacation per your requests for specific areas and times of the year.
Fly fishing vacation packages are designed for you to stay in one location, fishing several sections of one river or a variety of waters. You may float gentle tailwaters or rushing whitewater rivers, wade fish private creeks, or remote backcountry streams. Cast dry flies for rising fish, plop dry-dropper rigs into swirling eddies, provoke big browns ripping streamers, or drift nymphs in grassy runs loaded with big trout.
Book a Vacation
More Than Memories
Choose from cozy vacation rentals, rustic cabins, luxury lodges, colorful bed and breakfasts, secluded guest ranches, or historic hotels. Stay in town within walking distance of restaurants, bars, and shops, or relax in the country at a riverside cabin. Have a preference? Let us know, and we'll customize your lodging.
Head out on the town, sample craft beers at a bustling brewery, and dine at favorite local eateries. We may arrange for a private chef to customize your menu and prepare meals at your accommodations. Hang out at an eclectic bar, shoot pool, and chat with locals. Or relax on the deck of your riverside cabin, sipping wine as you watch the sunset, and gaze at the impressive stars as the sky darkens.
So, let's start planning your perfect fly fishing vacation!
Wyoming Fly Fishing Vacation Packages
Yellowstone Fly Fishing Vacation Packages